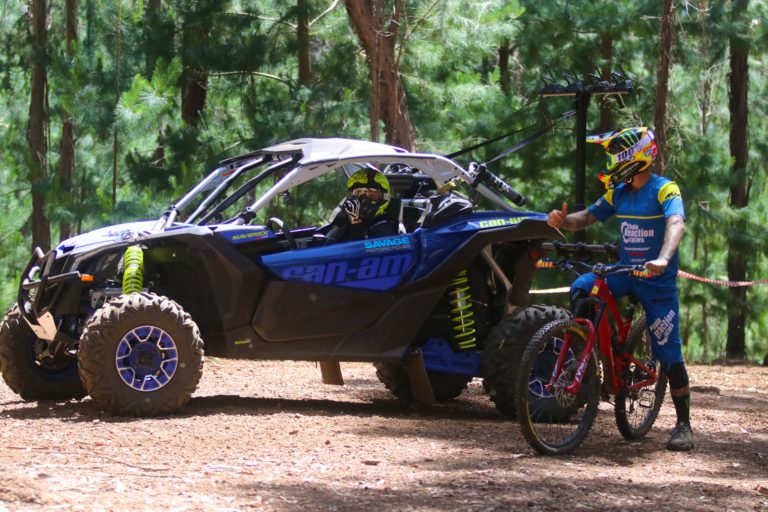 Sam rolled out the red carpet for GMBN's trip to visit him at home in Perth, Australia. Rather than the normal athlete meet and greets, Sam called in some favours to give you something really special.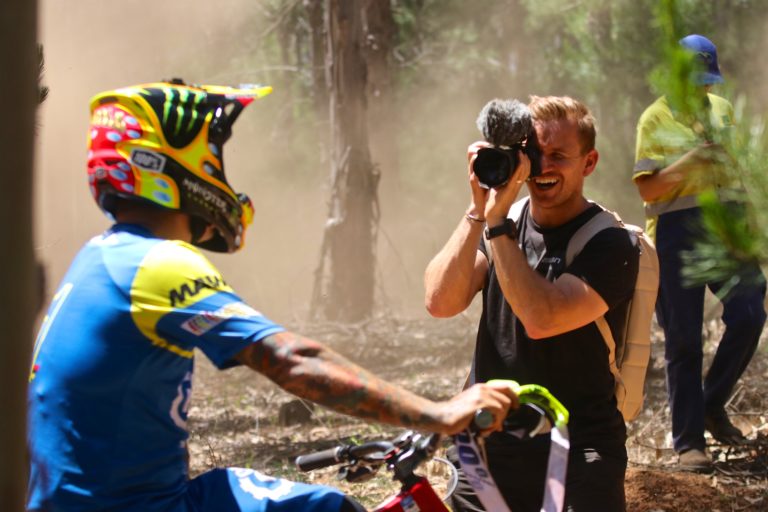 Filmed at Sam's local Lingalonga bike park, Sam called in a few favours from his friends at Savage Motors to sorted out a 195bhp Can-Am buggy. Thanks to a chance meeting whilst at the Australia Moto GP with Michelin led to British Rally Champion and rally legend Alister McRae (Brother to Colin McRae) coming on board to pilot the Can-AM.
With GMBN presenter Blake Sampson out with Sam there are bound to be more edits on the way, but this was something a little special.
It's not often you see Sam ride for the fun of it hitting some huge sender to jump the Can-AM in this race down Lingalonga's Enduro trail with some new features built in just for the edit.
Didn't make for a bad uplift vehicle too!